One of the simplest renovations that we did was add an accent wall in our living room. Our living room is one of my favorite before and afters. It doesn't even look like the same room! We have not invested a ton of money into our living room but the small changes that we have made, have made all the difference. It is amazing what some paint and a little creativity can do.
I can't believe that it has already been two years since we moved into our first home. Some days I get discouraged because there are still so many projects on our list. However, I was looking back over some old pictures the other day and was reminded of how far we have come. Here are some of the before pictures. The before pictures are just from the Zillow listing when we purchased the house. I wish I had done a better job of taking before pictures but they will still give you an idea of what the room looked like before we transformed it.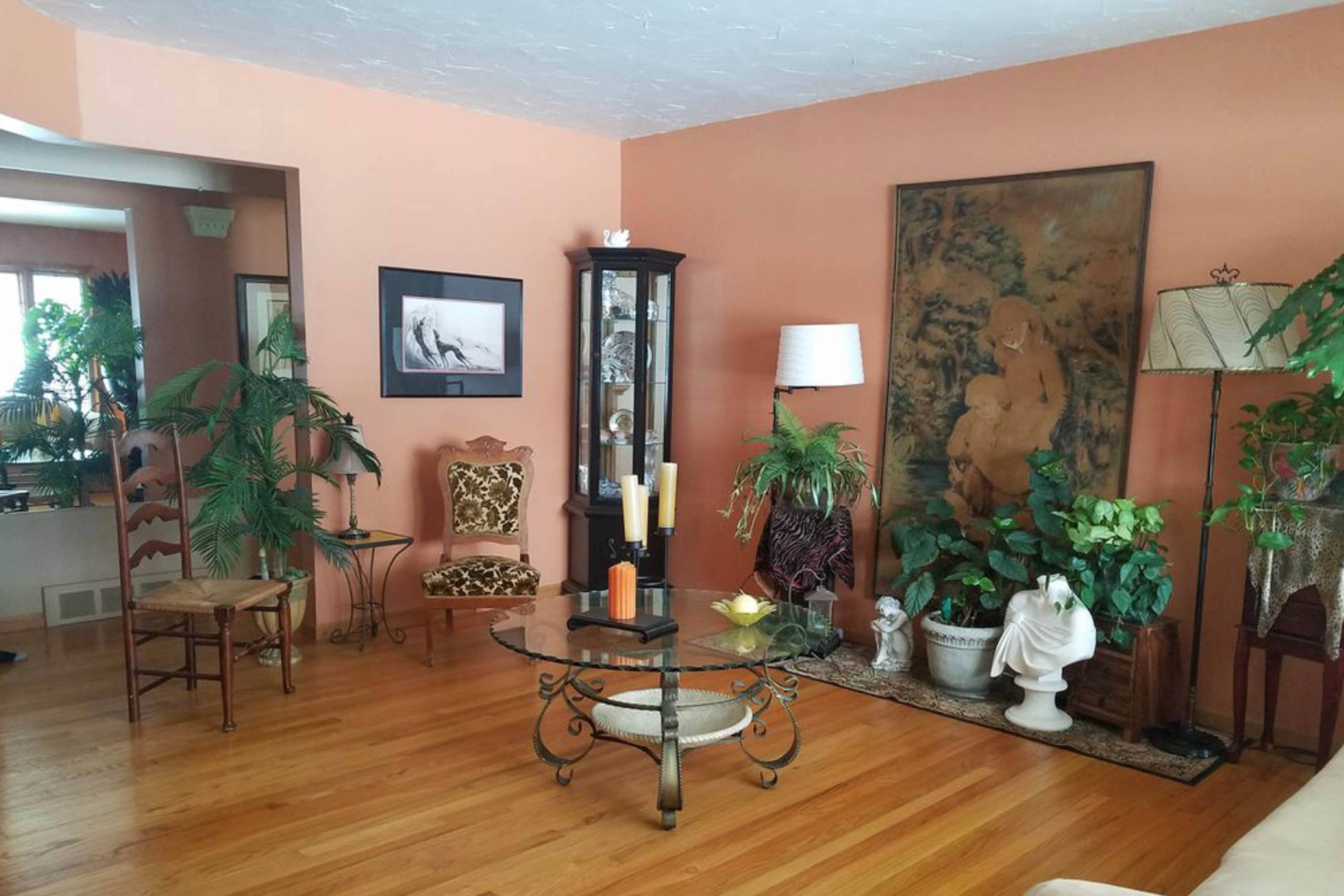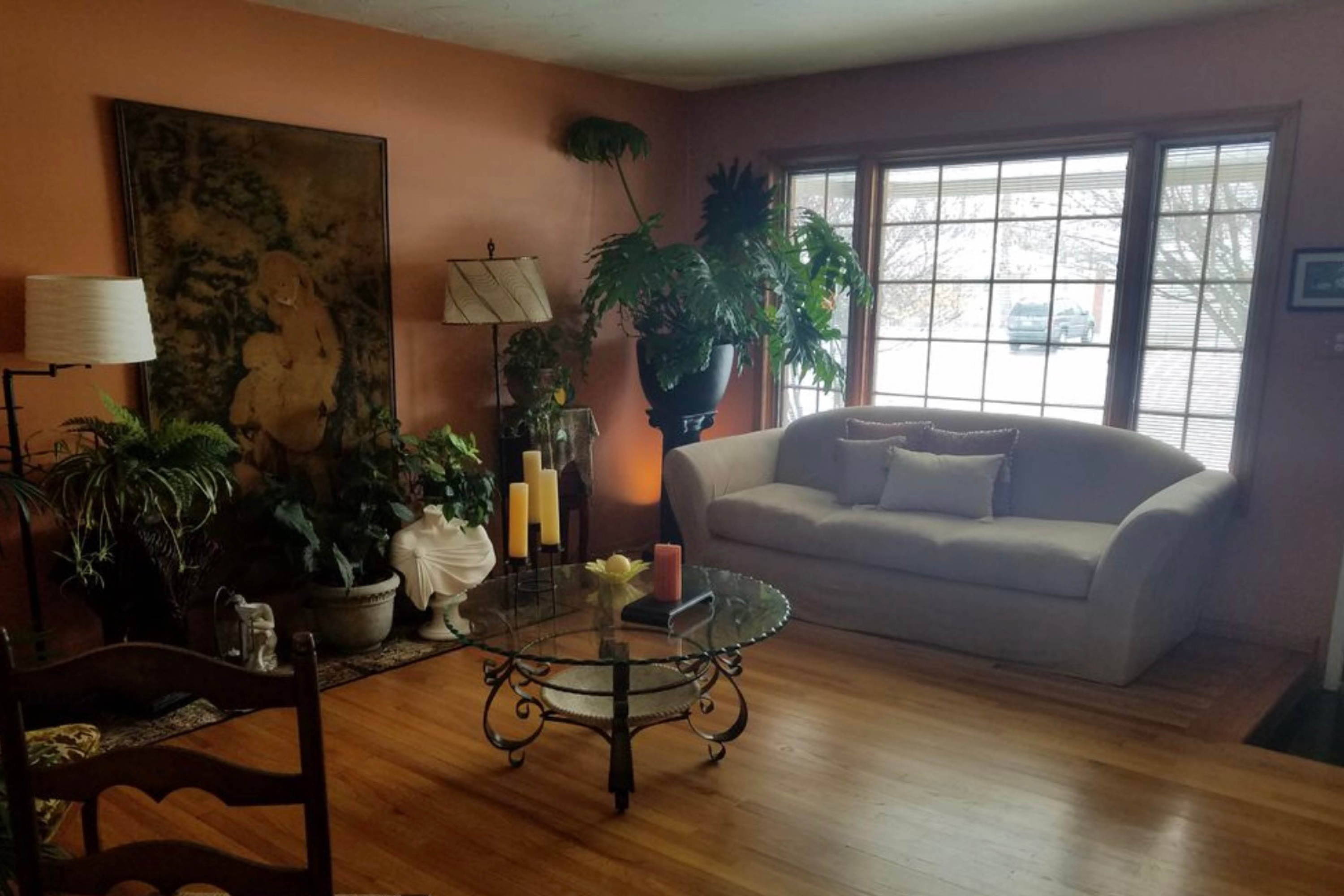 When we first moved in, we painted everything grey. We wanted to get rid of the peach color as fast as possible. It differently looked a lot better but we still didn't love our living room. One of the biggest problems with our living room was lighting. No matter what we did, the room felt dark. Even though there is a huge window in the living room, there is an awning outside so it is hard for light to come into room. Also, our living room couch is black. I would have loves to get a new couch to make the room feel lighter but that was an investment that we couldn't afford.
After about a year of thinking about what we should do with our living room, it hit me that we should build an accent wall. I really didn't want to paint the entire room white but I knew that if we built a half wall of panelling and painting it white it would really brighten up the room. Plus it would be the perfect contract to our black couch.
Because we used really inexpensive boards, we were able to build an accent wall for about $30. We painted the top Sherwin Williams "Attitude Grey" and the bottom "Pure White." Adding the white wainscoting wall really brightened the room up and added such a fun dimension to the space. If you are thinking of adding an accent wall to a room, you really should do it! Here are a few reasons how an accent wall can help transform a space.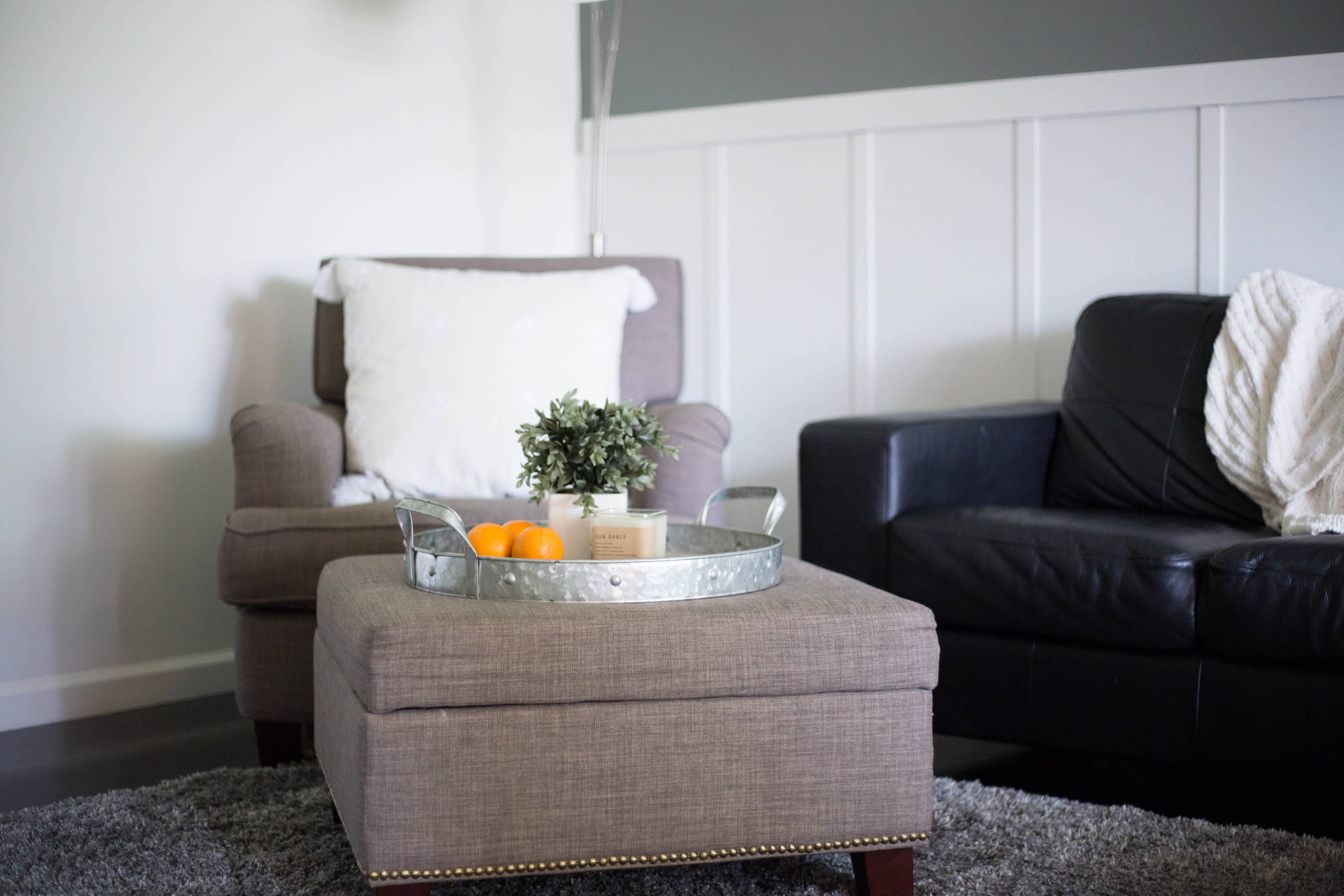 Reason 1: They Add a Ton of Dimension
One of the biggest reasons why I love accent walls is that they add a ton of dimension to a space. When designing a room, you want there to be different dimensions. It makes your eye be able to focus on details better because not everything looks the same.
Reason 2: They Can Brighten Up A Room
Accents walls can also brighten up a dark room. If you don't want to paint an entire room white, try adding a white accent wall to the room. Maybe its painting a whole wall white. Or maybe you can do panelling on the bottom half off a wall and paint it white (like we did for our living room).
Reason 3: They Can Make a Room Look Bigger (or smaller)
Believe it or not, accent walls can make a room look bigger. If you use your lines and color right, an accent wall can make a room fell much bigger. It important to play with the lines of panelling, color combinations, and other factors of an accent wall to see how they make a room feel. Colors and lines will make or break the feel of a room.