Vases are such a staple for decorating. I absolutely love adding a few stems to a vase and placing it on a table or stand. Over the years, I have found that vases can be really expensive. I've also had a difficult time finding a vase in the color and size that I want. Recently, I've been on a spray painting kick. Spray paint can literally transform anything!! Here is the process that I used to spray paint this vase from the Salvation Army.
Old Vase
Spray Paint (Rust-Oleum 12oz 2X Painter's Touch Ultra Cover Matte Spray Paint Gray)
Drop cloth (or large piece of cardboard)
Surprisingly, most spray paints will adhere to almost any surfaces. You can spray paint ceramic or glass vases. Really porous vases (like cement) might be harder because they tend to absorb the paint. I purchased this one from from the Salvation Army for less than $6.00. However, any old vase will work great!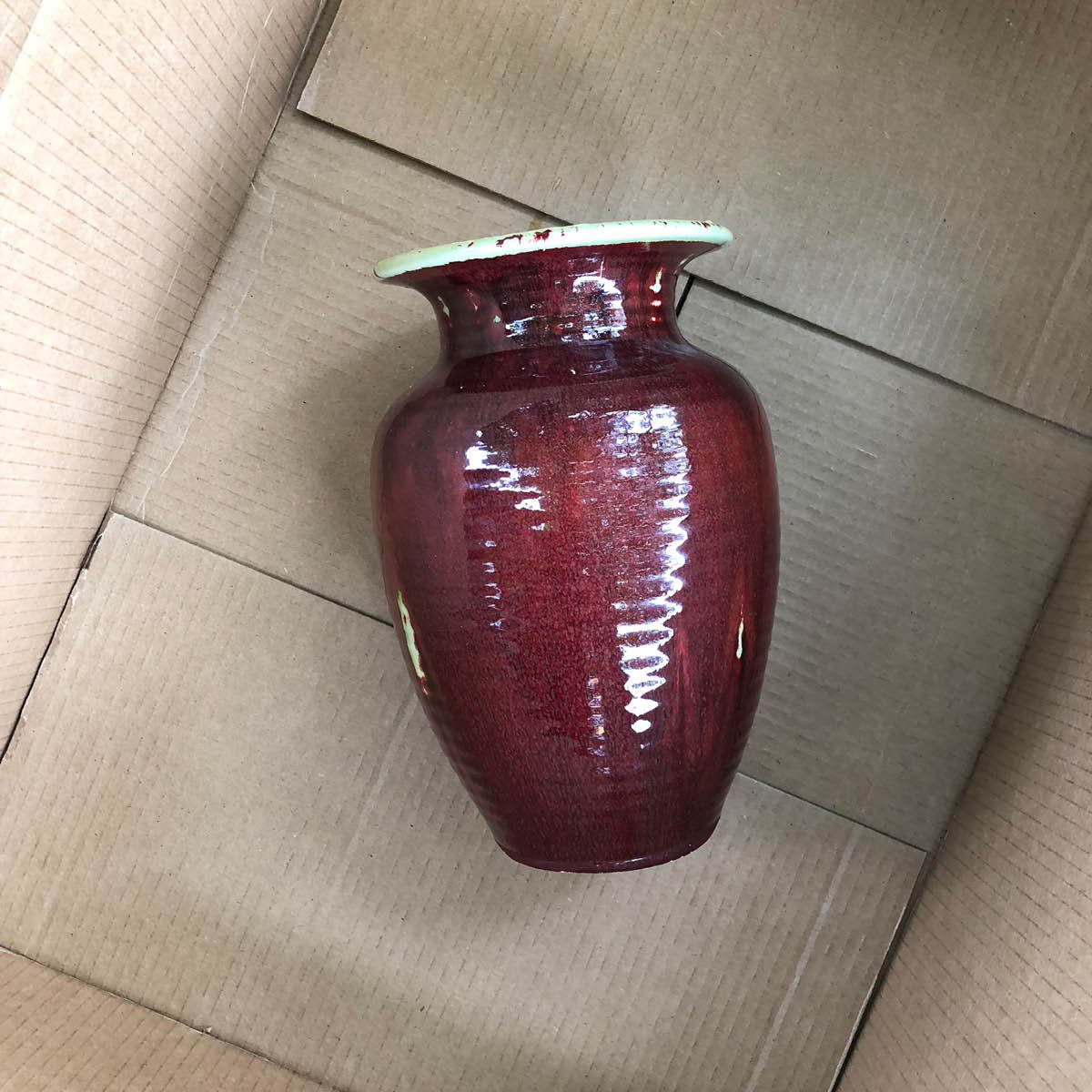 After you pick your vase, you need to pick the kind and color of paint you want to use. I personally really like matte paint (especially for projects like this). I found this spray paint at Target and absolutely it. Not only does it go on super smooth but it is the perfect matte finish.
Rust-Oleum 12oz 2X Painter's Touch Ultra Cover Matte Spray Paint Gray
Make sure to set your object on a drop cloth or piece of cardboard. Also, make sure to paint outside or in a well-ventilated area. I tried painting in our bathroom once and our whole house smelled like spray paint for over a week.
Finally, paint your vase. I usually do about 3 light coats of paint. If you try doing heavy coats, the paint can start to run. I usually hold the paint can about 12 inches away from the object. Most spray paint will be dry to the touch within a few hours. I recommend waiting a few days before putting greenery in the vase. That way the paint has enough time to cure.