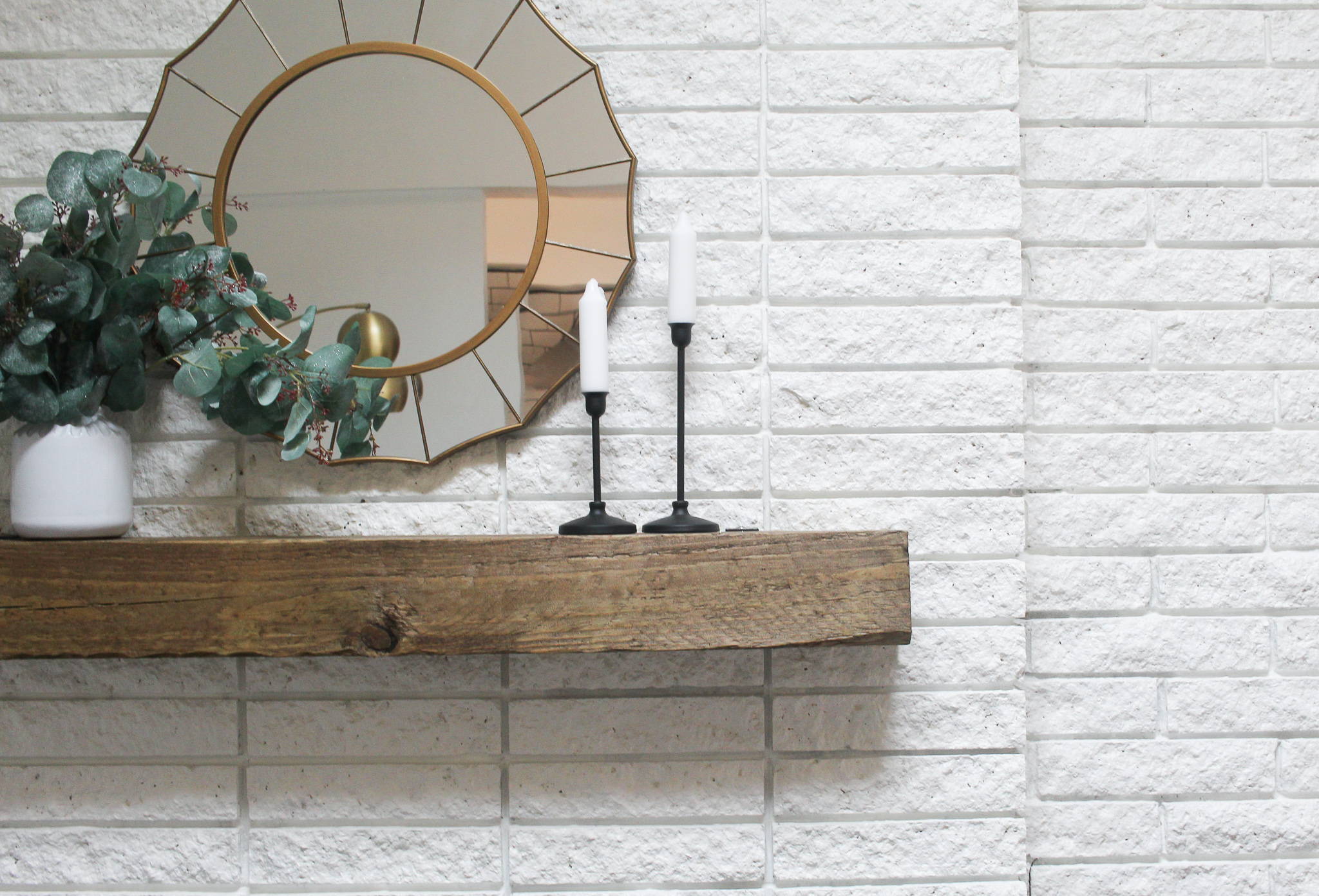 Simple DIY Railway Tie Mantel
This DIY mantel is so easy and adds so much character and charm to our fireplace room. When we moved into our new home, I was so excited that it had a fireplace. I love sitting by the fire reading a book or hanging out with my family on cold winer nights. However, even though I was so excited that our house had a fireplace, I was a little bummed that it was missing a mantel.
I spend over a year thinking about mantels and I did a lot of research. Most mantels cost a lot of money or are a lot of work to build. We wanted a mantel but didn't want to invest too much money into it. One day I was at Menards and saw railway ties for under $30. Immediately, I thought that it would make the perfect rustic mantel for our home. It was natural, it was simple, and it was in our budget. So, it was a win, win!! Here is the process that we used to get and install the mantel.
The next week, I dragged my husband back to Menards with me to pick-up a railway tie. The only sell 8 foot ties so we had to cut it down. Thankfully, Menards has a saw that they let people use. We cut ours down to 4 feet.
Railway Tie ($30.00)

Stain - your choice of color ($10.00)

2 Brackets ($5.00)

Cement/ Morter Anchors ($50.00)
Step 1: Purchase Railway Tie
Menards only sells railway ties that are 8 feet or longer. We only have a car so it would be hard to get an 8 foot railway tie into our car. Thankfully, Menards has a saw in their lumberyard that they let people use. We cut ours down to 4 feet (that is the length that we needed for our mantel.

Depending on the railway tie you get, you might want to stain your wood. We got a cheaper pine railway tie and it had greenish tint to it. However, if you purchase a more expensive wood (like red oak) you would probably not need to stain it.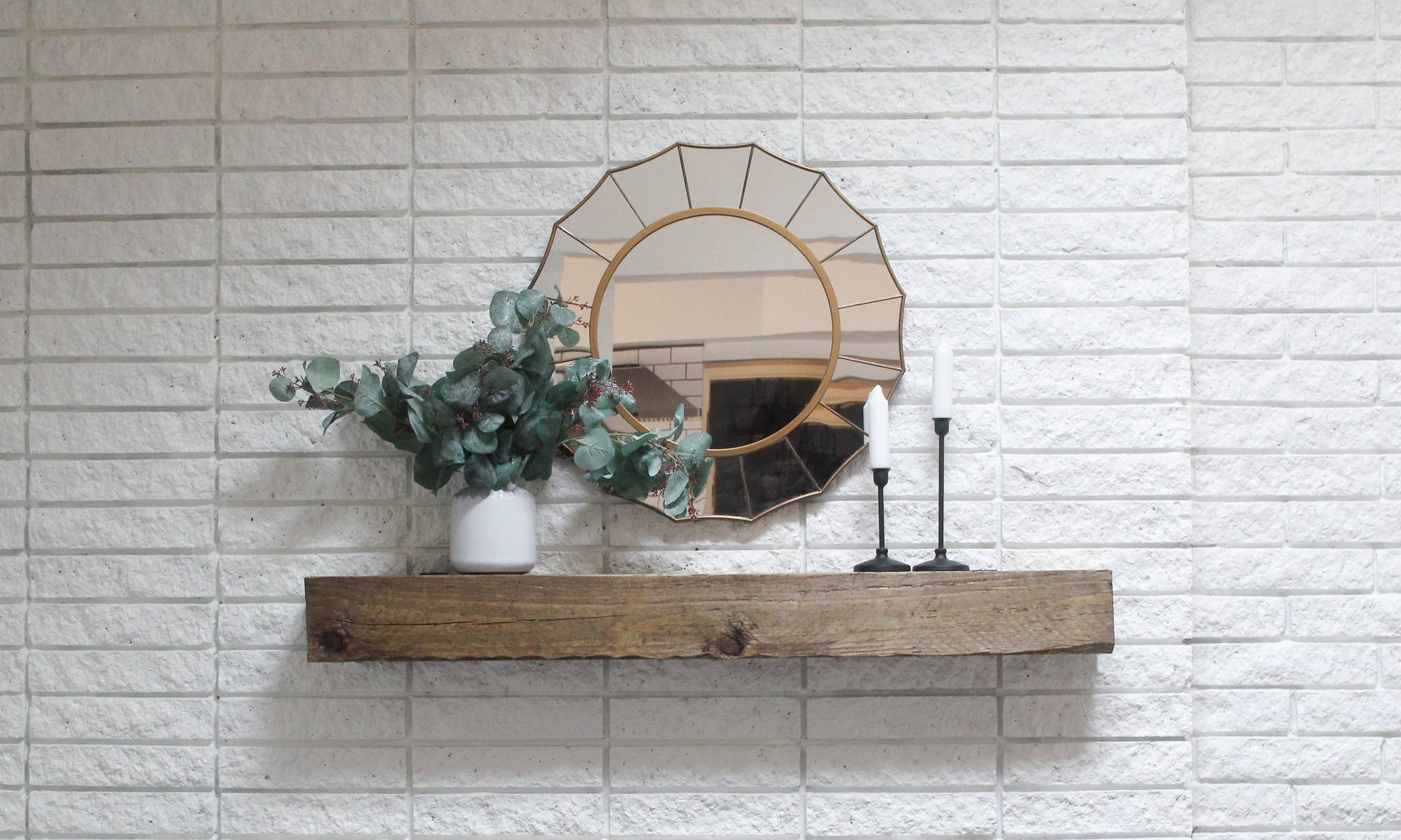 Step 3: Attach your Mantel
We were able to attach our mantel to our brick with some concrete anchors and two black metal brackets. The anchors said that they are able to hold up to 200 pounds. If you are installing a longer mantel or a larger one, you might need to get different anchors.

We are absolutely thrilled with the result! Not only do we have a mantel but it adds so much character to our fireplace room. Also, the whole project only costed is about $50 and a few hours of work!