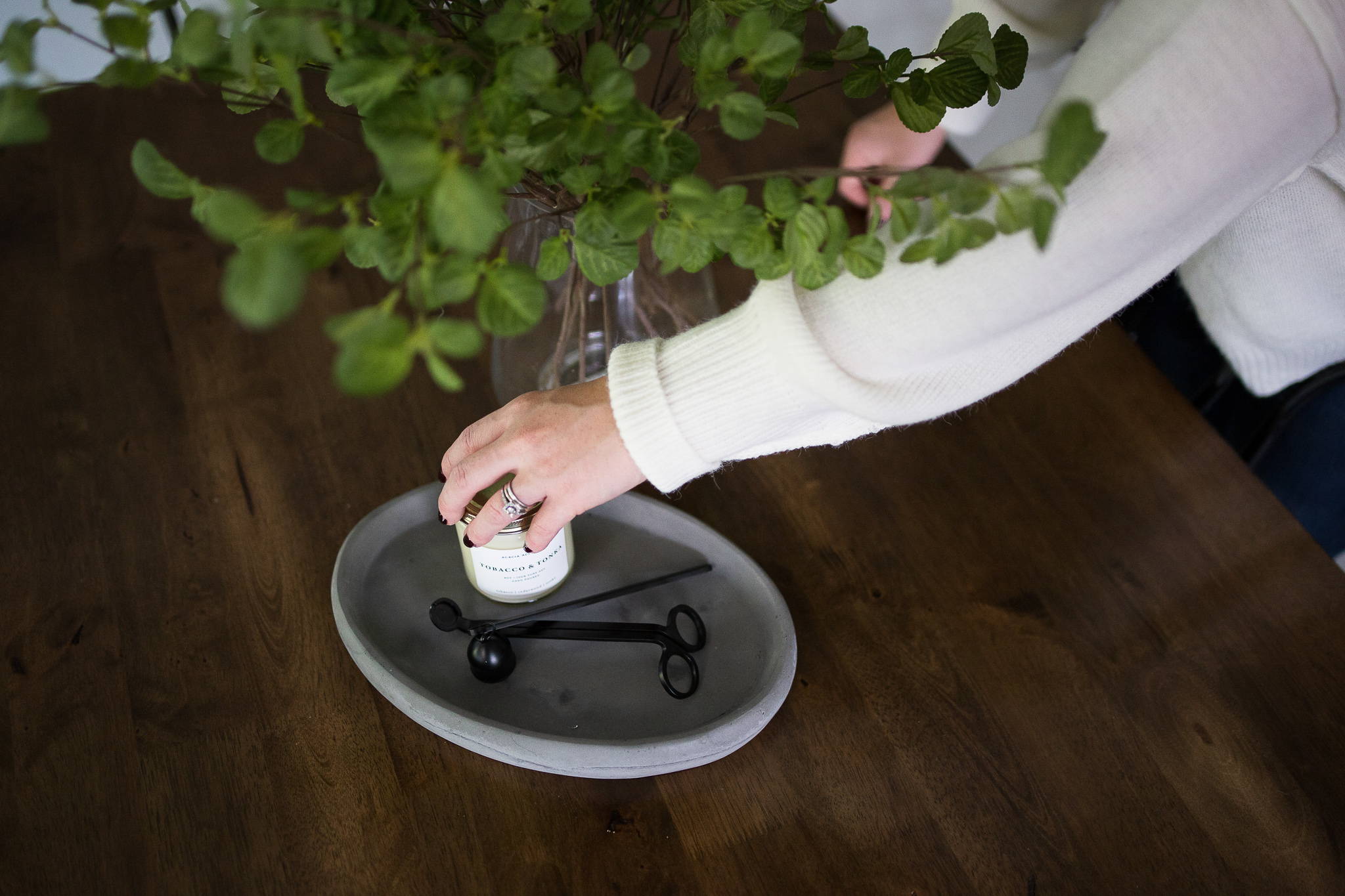 How to Use and Style Trays
Trays are such a versatile and useful home decor item. You can use them as a base for layering items or use them as a place to confine the cutter. When used correctly, trays are a great way to make spaces feel more organized and add a layer of interest. Here are a few of our favorite ways to use trays throughout our home.
Trays are a great way to minimize clutter in your house. Instead of stuff being spread out over an entire counter, they can be contained on a simple tray. Bathrooms are a great place to use trays to contain clutter. Because of all the items that get stored in a bathroom, it is easy for bathroom countertops to feel cluttered and messy. There are certain things that get used a lot (like soap, lotion, candles, and toothbrushes) so it doesn't always make sense to store these things in a cabinet. If you have counter space in your bathroom, a small tray is a great way to display frequently used bathroom items.
Trays are also a great way to ground items. Sometimes items can look like they are floating or lost when they are just sitting by themselves on a table or stand. For example, a vase looks much more complete when it is styled on a tray with a candle or other complimentary items.
Dimension is one of the most important elements in design and home decor. It is what makes a space feel complete and interesting. One of the easiest ways to add dimension to a room is by adding layers. For example, putting a bowl on top of stacked books will help to add dimension and interest. A tray is also a great way to add dimension to spaces. You can place a tray on a stand with a few items. Or you can incorporate it built-ins with other interesting pieces.
A tray can also be a great style element. Some trays are unique enough that they can stand alone on a shelf or table.
A few years ago, I noticed that our coffee maker was leaving stains on our butcher block countertop. So, I started setting our coffee maker on a granite tray. Not only does it look nice but it also keeps our counter cleaner and stain-free. Instead of coffee grounds being spread over the entire counter, they are confined to the tray.